This moss grows in the North China forests. Harvesting is made by hand, with respect for the plant and its surroundings.
A specific cutting technique ensures the perfect renewing of the plant.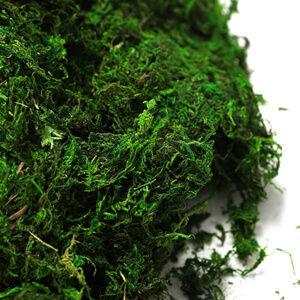 The natural moss is treated to remain soft and pliable without any maintenance needed. A food coloring agent is used to dye the plant.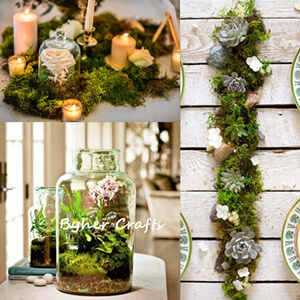 The preservation treatment is done without addition of any toxic or dangerous chemicals or components. The preserved plants are 100% biodegradable.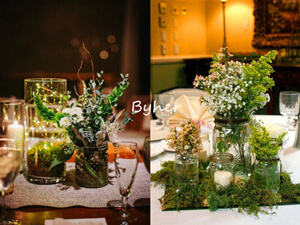 Q&A
*1.What are the recommandations for use ?
Avoid excessive exposure to UV. Don't place near a air conditioning system or a heat source that could dry the moss and make it brittle. Above all do not water the foam : it may decolor and lose its preservation properties.
*2.What should I do when the environment becomes too dry ?
Nothing. The plant will return to its flexibility when the humidity returns to normal. In any case, the moss retains its shape and color.
*3.What is the life expectancy of the preserved moss ?
In the respect of the terms of use (see above) , the moss will retain its shape, texture and color indefinitely. We guarantee the quality of the moss preservation.
*4.Can I eat the moss ?
There is no contraindication. However, we do not guarantee a good taste.